I just spotted a link to the new 'The Buzz on Maggie'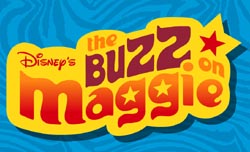 website while browsing the 'Animation Nation' message boards. 'Maggie' is a new Flash-animated show from Disney that's now set to bow on The Disney Channel in June, and the website is currently hosting 8 20-30 second clips from the show. It looks great, especially the 'Mr. Pesky' clip.
Maggie is described as "the funky fly girl with an extreme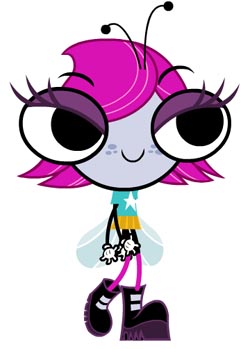 taste in music! She lives in the fly metropolis of Stickyfeet with her fun family and with her sassy best friend Rayna at her wing, Maggie's life is a little wild and totally out of the ordianry — just the way she likes it!"
The show is being written by the always funny Bill Motz and Bob Roth, who I believe are also producers on the show. The director is Dave Wasson, the creator of 'Time Squad' who is also producing, and it's being animated at Future Thought Productions (Bombay) and Bardel Entertainment (Vancouver).
I'm expecting great things from this show, as I know how talented the crew is. Jorge Gutierrez, Sandra Equihua and Katie Rice are splitting the character design effort, and the storyboards are under the supervision of Spumco-grad Gabe Swarr. And the list continues – Roman Laney is handling BG design and Ricky Garduno storyboarded several episodes. Ray Morelli, another Spumco-vet also chipped in with board revisions. Can't wait!